2019 BMW R 1250 GS
February 1, 2019
0 Comments
---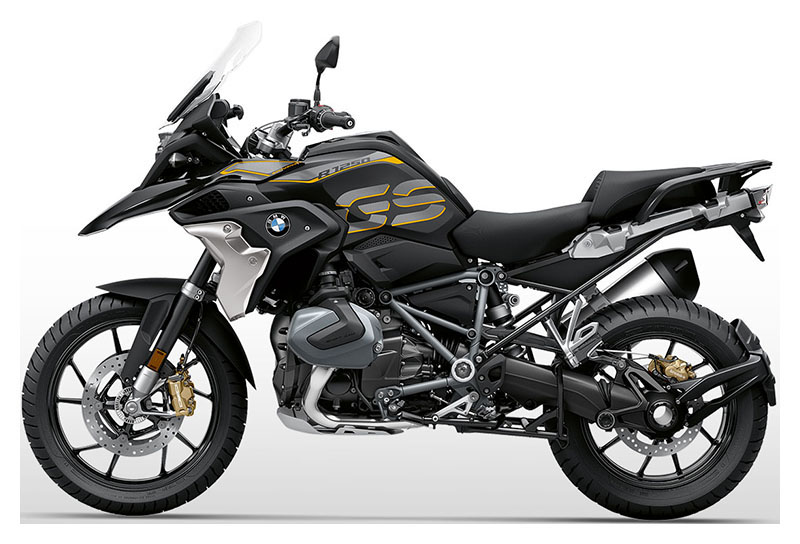 ---
An addition to the adventure range of BMW motorcycles, the BMW R 1250 GS gives you superior performance in all engine speed ranges. Installed with the new variable Camshaft control system, the BMW ShiftCam ensures that you have a smooth ride in all types of terrains. So on that way to the next BBQ party, you're not all bruised and battered on arrival.
A machine with increased power and improved efficiency, the BMW R 1250 GS engine gives you dynamic performance with an engine capacity of 100 kW and 1250 ccm.
Highlights:
Dynamic ESA to ensure a stable and safer ride throughout. The damping and the spring preload of the struts are automatically regulated depending on the external conditions.
Pro riding mode
BMW ShiftCam – an improved engine with variable camshaft control
Improved capability in off-road conditions. Includes front-wheel cover extension, radiator protection, frame protection, and rallye windshield to enhance the style quotient of the ride
Emergency call service. A life-saving service which automatically connects you to BMW call centre in case of an accident.
Performance:
Fuel Consumed per 100 km – 4.75L
CO2 Emission – 110 g/km
Maximum speed – Above 200 km/h
Engine
Air/Liquid cooled 4-stroke flat twin engine with a double overhead camshaft, and variable engine timing system BMW ShiftCam
Other Features:
Ride information being displayed through TFT display screen
LED headlights
An Automatic Stability control system
Rain and road riding modes pre-set
Hill Start Control Technology