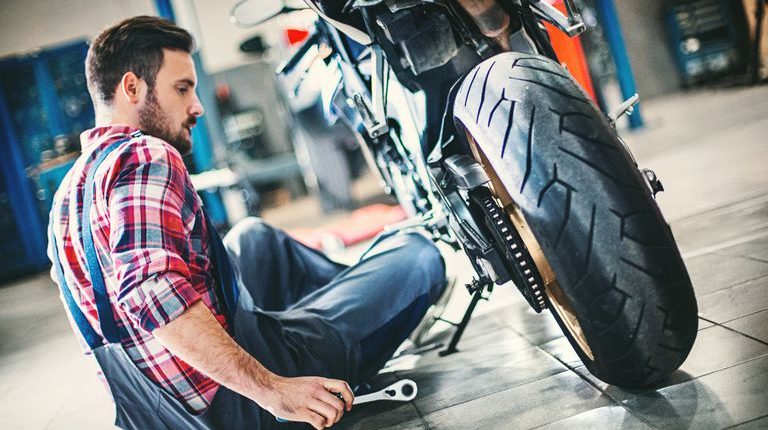 Here at MotoSportX Nationals, our team of professional mechanics and a varied auto-parts inventory help you deliver the best services for your motorcycles. And as an added bonus, we offer you a one-time replacement of every part serviced in its warranty period.
Here are some of the services you can enjoy when you drive in our workshop –
Accessory installation – Your motorcycles work only as well as you pay attention to it. To do this, you need to make sure you accessorize your motorcycle to its best. Choose from our wide catalogue of winches, plow kits, heated grips, hand guards, and skid plates.
Break-In service – Our dedicated help service will help you reboot your motorcycle if it faces a severe breakdown.
Delivery Services – We provide work or home delivery and scheduled pick-ups for your convenience.
Emergency Pick-Up – We all have been in situations where our vehicle just broke down in the middle of nowhere. Do not worry the next time it happens, as our emergency pick-up service will come and help you out in the situation.
Full engine rebuild – Our team of experts will disassemble your engine down to its basic blocks and rebuild it into an upgraded version of itself using all new components such as gaskets, oil pumps, timing chains, gears, and belts.
Parts installation and replacement – Several parts of your motorcycle such as the chain and Sprocket are constantly exposed to severe weather conditions, which wears them down over time. It is best if you service them regularly and replace them when the time comes to ensure smooth functioning of your motorcycle. With this, we offer summarization and winterization for your vehicles to optimize them for weather changes.
Safety inspection – Available as an annual and semi-annual service, we help you inspect your parts in order to ensure safe and smooth operation of your motorcycle. This includes a battery, recall, and pre-season inspections.
Tire Installation – We all know the role a tire plays in the smooth operation of a motorcycle. Choose from our wide catalogue the new wheels for your ride.
Tune-up – Ensure that your ride runs smoothly by a complete tune-up which includes lubrication, electrical maintenance, safety check, fluid changes, flush, adjustments and replacements.
Wash and detail – Bring back home a clean and shiny vehicle with our thorough cleaning service which includes waxing and detailed foam washing.